手性科学 (chirality science)
超分子化学 (supramolecular chemistry)
胶体界面化学 (colloid and interface chemistry)
光化学与物理 (photochemistry and photophysics)
纳米化学 (nanochemistry)
纳米光子学 (nanophotonics)

1. 分子/纳米组装体系的光化学与物理研究 (圆偏振发光, 上转换发光, 上转换圆偏振发光) (Photochemical and photophysical Studies of Molecular/nano-assembled Systems (Circularly polarized luminescence, upconverted luminescence, upconverted circularly polarized luminescence))
2. 手性光电材料与器件相关成果 (Chiral optoelectronic materials and devices)
3. 光子频率上转换材料的开发及其应用拓展 (Development and application of upconversion materials)
4. 软物质体系手性科学问题 (Science of the chirality in soft matter systems)

1. hot-band-absorption-based single-photon upconversion
Photon upconversion (UC), the conversion of low-energy light into higher-energy emission, has a wide variety of applications in the fields of photodynamics therapy solar, cell energy conversion, bioimaging, photocatalysis. Generally speaking, UC requires two or more low-energy photons to produce one high-energy photon. Whereas, another interesting UC phenomenon can be achieved by exciting vibrational-rotational energy levels of ground state to the first level of the excited state, which is called hot-band absorption-based single-photon upconversion (HBA-UC).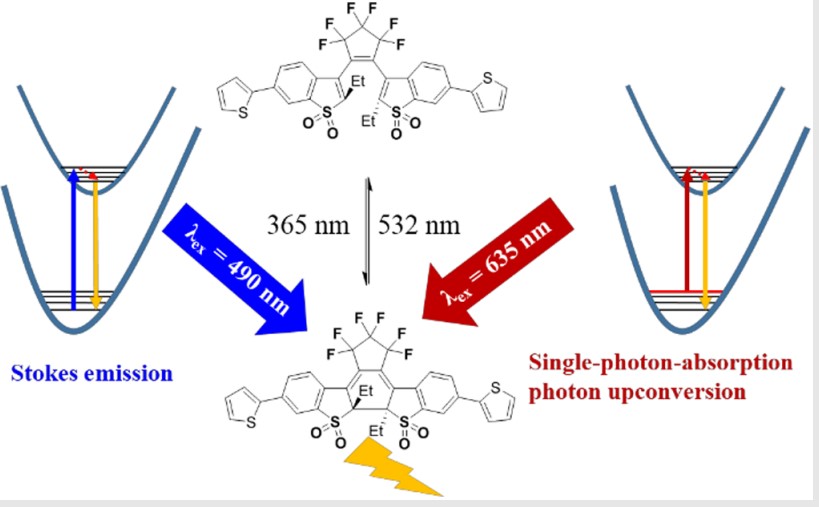 picture 1: Schematic diagram of HBA-UC in DEAS.
In 2019, for the first time, we studied a series of diarylethene (DEAS) molecules with HBA-UC properties. When irradiated by 365nm light, DEAS would experience a ring-closing process followed by an increase of emission intensity, while a ring-opening process and a decrease of emission intensity when irradiated by 532nm light. According to the UV-Vis spectra, the closed-ring state of diarylethene molecules had almost no absorption around 635nm but exhibited strong UC emission when excited by a 635nm laser. Linear proportionality between emission intensity and the laser power indicated the single-photon absorption process. Because of the low energy of the excitation light, higher vibration-rotation levels of ground states were needed during the transition process, which means that hot band absorption is connected with the UC process. The populations of the vibration-rotation levels of the ground state were determined by a Boltzmann distribution, which is a temperature-dependent phenomenon. The temperature-dependent HBA-UC emission was investigated from 200K to 300K. We found that with the temperature increase, the emission intensity gradually increased, which further proved the HBA-UC process. Furthermore, a large quantum yield (13.5%) was observed here. Although the absorption is low, UC emission was observed directly by naked eyes.
In 2021 we synthesized nine DAES derivatives with different electron-donating nature of the substituent groups which would change the intramolecular charge transfer (ICT) between benzothiophene 1,1-dioxide core and substituent groups. We found that the strong ICT feature of DAES was responsible for the wide full width at half-maximum (FWHM) of absorption spectra, which enriched the molecules' distribution of high-vibrational energy levels in the ground state and further improve the HBA-UC characteristics. Besides, solvents and the acid-base system could regulate the HBA-UC emission peak, providing new methods for optical devices and biology.
reference
CCS Chem, 2020, 2, 665–674
Adv. Optical Mater, 2021. 2102180

2. Triplet–triplet annihilation based photon upconversion
Triplet–triplet annihilation (TTA) based photon upconversion is a method to convert two low-energy photons to a high-energy photon with relatively high efficiency. TTA-UC systems typically include two parts: an energy harvester/triplet sensitizer and a triplet annihilator/emitter. The sensitizer absorbs low-energy photons and transfers the harvested energy to the annihilator through non-radiative energy transfer (ET). Subsequently, two annihilators in their triplet state can encounter yielding one singlet ground state and an excited singlet state with higher energy than the absorbed photons, then the anti-stokes emission is generated. However, the low singlet generation efficiency of the annihilators prevents the improvement of the TTA-UC efficiency.
In 2021, we designed and synthesized a fluorescent bichromophoric perylene derivative (PCP) as a triplet annihilator which exhibited brilliant TTA-UC property by coupling with a suitable metallic-porphyrin type sensitizer (PtTPBP). Compared with perylene as triplet annihilator in the previous report, PCP had similar triplet energies, but a higher molar extinction coefficient. Then we found that with the concentration of PCP surpassing 10-4 M, the emission yield gradually decreased because the evanescent collisional complexes were formed, but this decrease was less pronounced than perylene, allowing no critical energy losses with high dye concentrations. Under 20 W/cm2 excitation power, maximum upconversion output quantum yield (QYout) measured was 0.42 ± 0.03 for a PCP: PtTPBP (5 × 10-4 M: 10-5 M) solution in THF, which is the highest QYout performance observed for TTA-UC.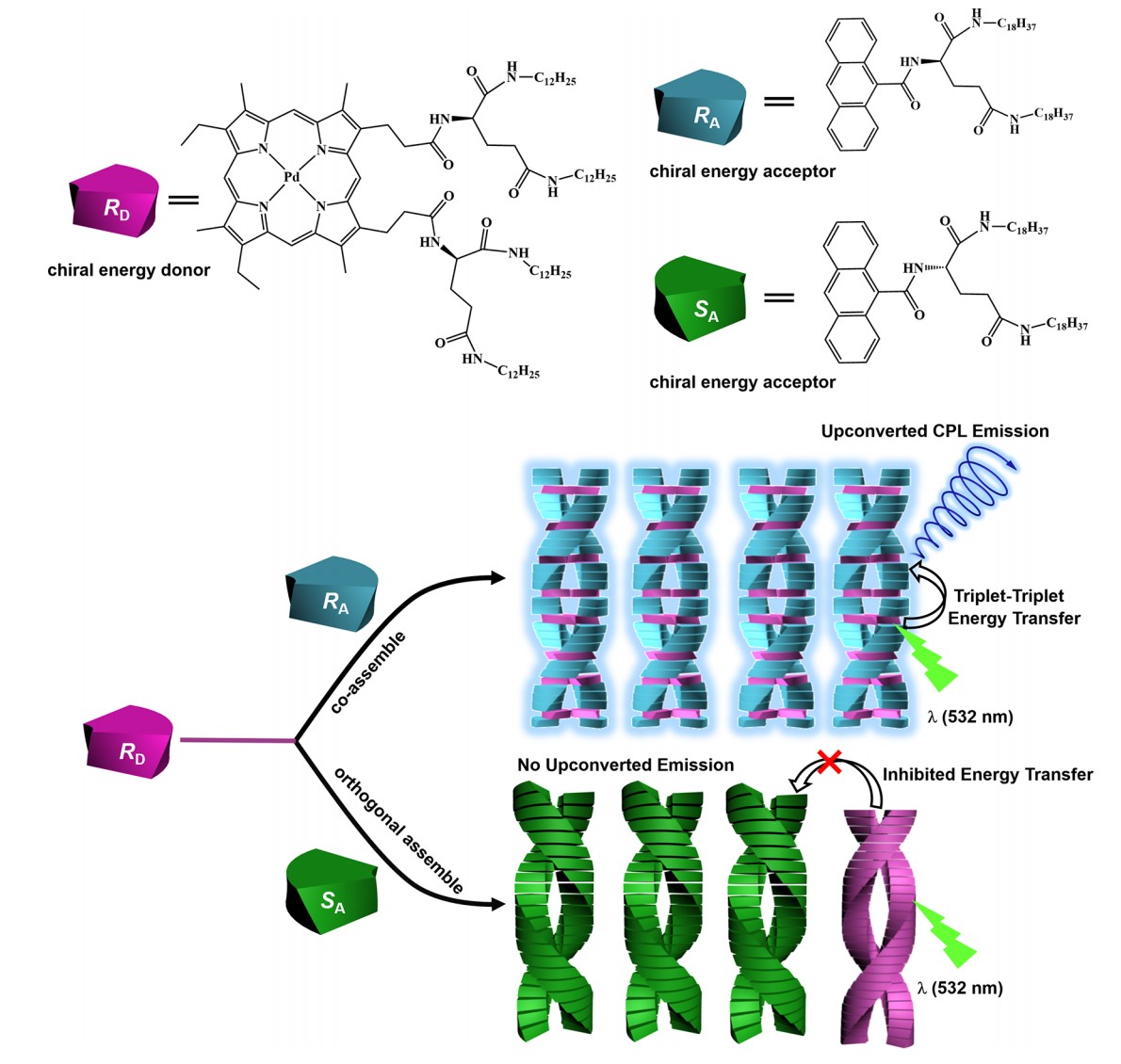 Picture 2: Schematic diagram of chiral sensitizer based enantioselective TTA-UC.
At the same time, chiral sensitizer-based enantioselective TTA-UC was achieved in our research. In this work, chiral glutamic scaffold modified sensitizer (RD) and anthracene-derived chiral acceptor (RA/SA) were used here. The chiral gelator moiety N, N'-bis(dodecyl)-L(D)-amine-glutamic diamide at their molecular skeletons endowed them with perfect self-assembly ability. Interestingly, when RD assembled with RA, high performance TTA-UC could be achieved, while poor TTA-UC when assembled with SA. The CD spectra and UV−vis measurements revealed that RD coassembles with RA but orthogonally assembled with SA. After irradiating with 532nm laser, RA/RD gel and SA/RD gel showed different upconversion intensity, because the donor-acceptor distance in segregation SA/RD system is longer than the distance of electron exchange based Dexter mechanisms, resulting in inhabitation of triplet-triplet energy transfer.
reference
J. Am. Chem. Soc, 2021, 143, 13259−13265
J. Mater. Chem. C, 2021.9 14201–14208

3. Strategy for constructing CPL materials: chiral host-achiral guest
Chiral substances play an important role in medicine industry, living systems, and chemical reactions. In addition, some chiral compounds with chromophores can spontaneously emit circularly polarized light with no need for linear polarizers and quarter-wave plates. This phenomenon is called circularly polarized luminescence (CPL). CPL has broad application in 3D imaging, information encryption and transmission, and even disease detection. To evaluate the degree of CPL, the dissymmetry factor (glum) is defined as:
where IL and IR are the intensities of left- and right-handed light, respectively. Nowadays, how to obtain large glum is an important issue for practical application of CPL materials. Recently, a chiral host-achiral guest method was proposed in our research.

When the concentration of surfactants surpasses the saturation concentration in aqueous solution, the excess surfactants will assemble into micelles, whose hydrophilic group is outward and the hydrophobic group is inward. This character enabled us to endow both hydrophilic and hydrophobic emitters with CPL properties. In 2022, we used chiral 1,4-bis (dodecyl-N, N-dimethylammonium bromide)-2,3-butanediol (GS) as surfactants and added both hydrophilic and hydrophobic dyes into the micelles at the same time. We found that chirality transfer induction occurred in both surface and interior of the micelles through independent processes. Besides, we first realized the modulation of excited state chirality of a dynamic chemical reaction in the chiral confined space. Nile Red molecules (NRs), a kind of hydrophobic emitter whose "C=N" bonds could be broken in alkalized aqueous conditions and emission peak would be changed. So that, the CPL experienced a stepwise change from red to white to green, illustrating the modulation of the excited state chirality by a dynamic chemical reaction.